Smashed Eggplant & Ricotta Pasta Bake #glutenfree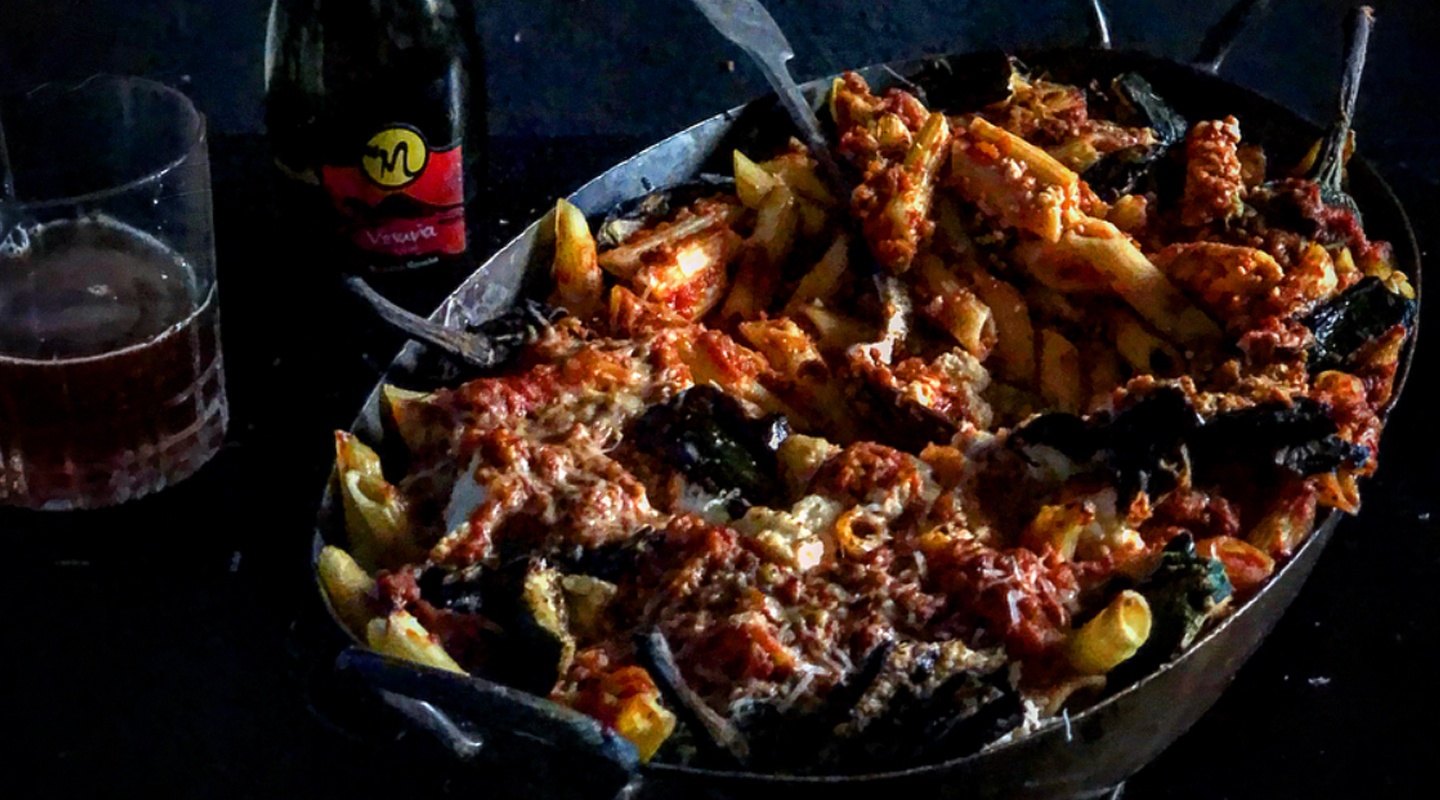 Roast the eggplant till tender, my preference is over hot coals, however over a hot grill plate or in a very hot oven will also work.
Once tender( collapsed) remove from heat and cover with a towel for a few moments to cool, peel and discard the charred skin.
Do the same with the zucchini, however no need to be peeled.
Take a large oven proof serving pan and brush with oil, place in the eggplant and spread out with a fork to create a thin layer, scatter over chopped garlic.
Mix together the pasta sauce and cooked pasta, place over top of the eggplant with torn pieces of the Cooked zucchini. Scatter over knobs of ricotta, finish with a scattering of pecorino and bake for 45 minutes at 170'C / 370F till golden.
Allow to rest for 20 minutes before serving.
Ingredients
2 – 3 large eggplant / aubergine
1 large zucchini
400gms gluten free @pastificiogmirollo penne cooked
1/3 cup AFC cook with me Extra Virgin Olive Oil
1 x 540gm jar @awesomefoodcompany pasta sauce
3 cloves finely chopped garlic
2 cups of fresh ricotta
1/2 cup grated pecorino cheese
Basil leaves to serve