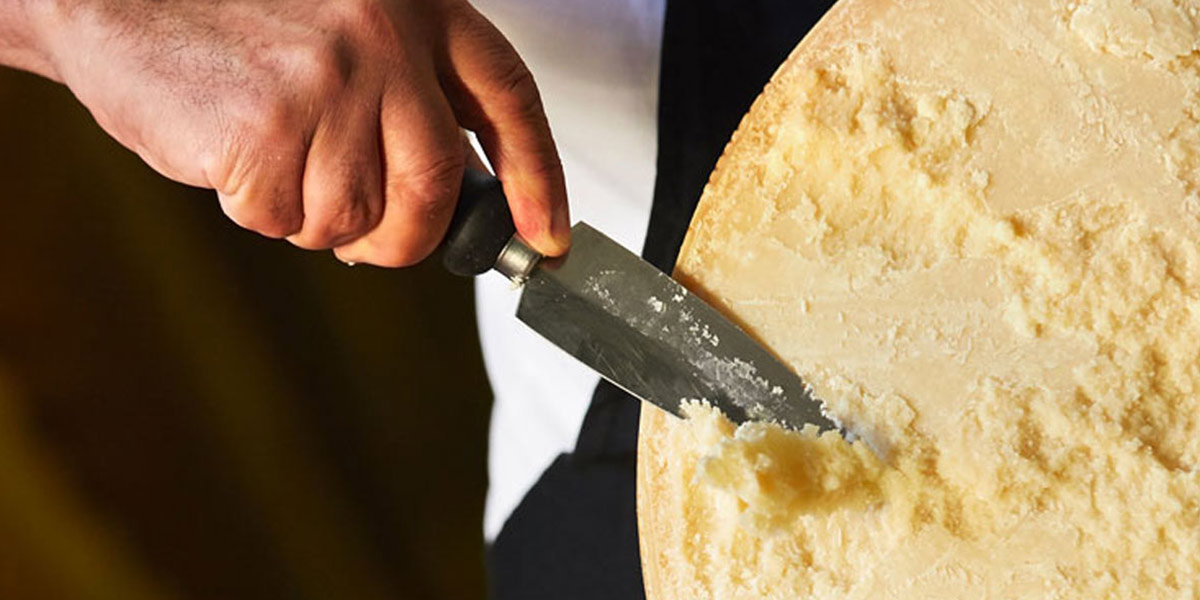 Scalrini's production of Parmigiano Reggiano follows the same production method used for over 1000 years, a tradition that is sanctioned and rigorously verified by the Consortium for the Protection of Parmigiano Reggiano.
Scalabrini personally supervise the entire production chain, taking care of the working of the land, of the cattle farming, of the milk processing, and of the sales and marketing of our renowned Parmigiano Reggiano.
Parmigiano Reggiano – 12 Months
This Parmigiano Reggiano aged 12-19 months has delicate notes of fresh milk, yoghurt and butter, accompanied by vegetal hints of grass and vegetables, and a sweet and sour flavour. Tyrosine crystals begin to show in the cheese.