Often it is the simplest things that inspire us the most…The look from a loved one… Feeling the warmth of the sun on our face…The scent of rosemary and lavender in the air…
Portofino Gin is the embodiment of these pleasures. Capturing the understated beauty and hidden charm of an enchanting village. Nestled between the Ligurian Hills and the Mediterranean Sea. Where dolphins swim, the days unwind, time is forgotten and life is savored, one sip at a time. Portofino Gin is the authentic spirit of that which is…
Simply Portofino.
The Gin Masters 2020
Our gin won the Masters blind tasting in the Ultra Premium category.
The Gin Masters Asia 2020
Our gin was awarded the Gold Medal of the Asian competition in the Ultra Premium category.
The Gin Guide Awards 2020
Portofino Dry Gin received the honours of the jury in the "Distilled Gin" category.
The World Gin Awards 2021
Portofino Dry Gin was awarded Best Italian Classic Gin at the World Gin Awards 2021.
Gins from over 30 countries competed for these awards in categories based on production methods, gin styles and countries of production. The winners were selected after blind tastings conducted by a large panel of experts, distillers and mixologists. The appearance, aroma, flavour, mouthfeel, finish and overall quality of each gin were evaluated to determine their score, based on the spirit itself and without the influence of brand or marketing.
Using a mixture of botanicals that convey the sensations and scent of Portofino, our gin seeks to take you on an unforgettable journey along the Mediterranean coast. Portofino Gin features 21 ingredients carefully selected for their intense aromatic properties. Juniper, lemon, lavender, rosemary, marjoram, sage, iris, roses – together with other local delicacies – are handpicked in our botanical sanctuary on the hills of Portofino.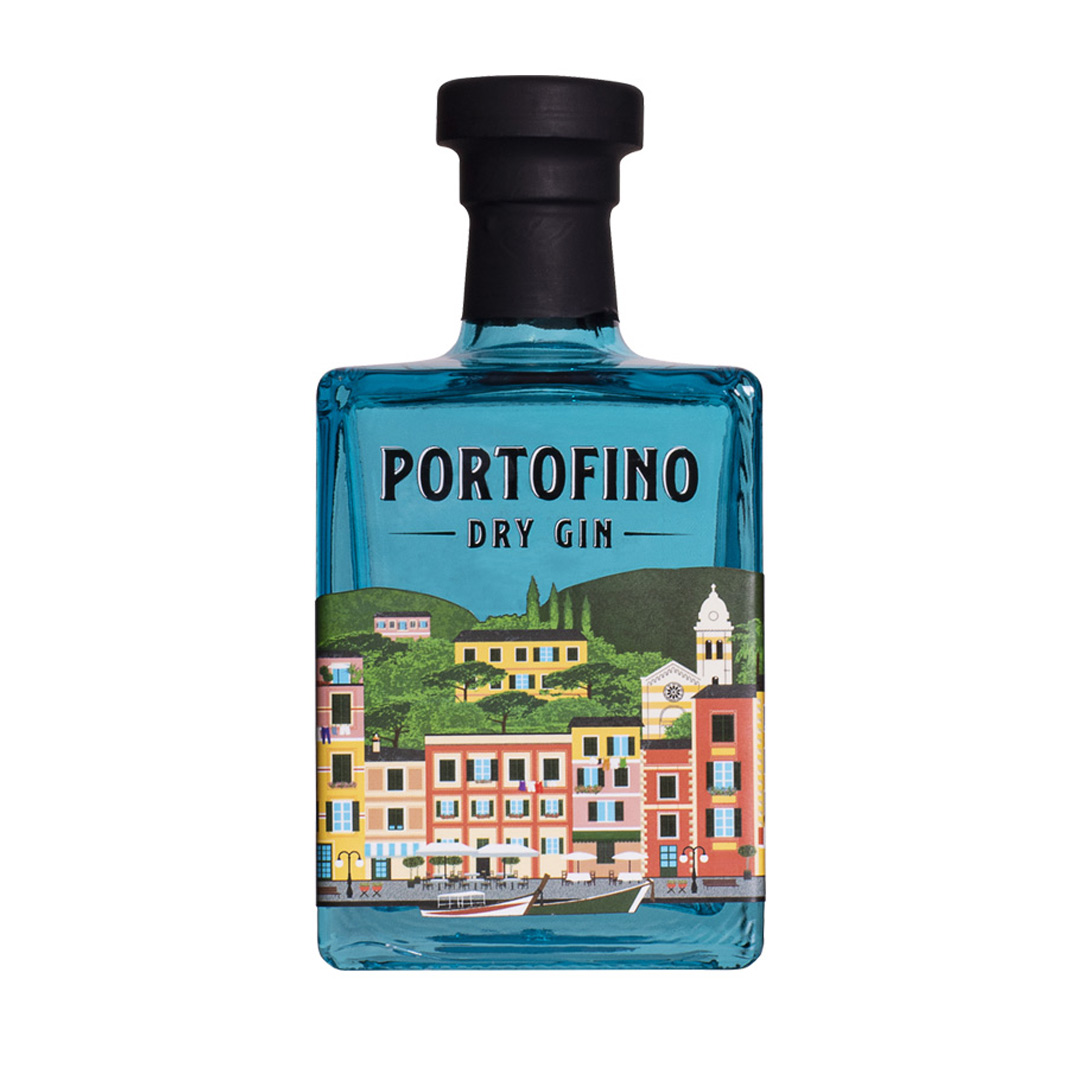 Portofino Dry Gin Gift Set
Gift it to a friend, family member or to yourself. The unforgettable gin just got better. Buy yours now with special edition glasses and spoon to stir through tonic water or your favourite mixer.