There's a long history at the basis of Vignola quality. A history of passion and values. The tradition of a family who has supported nature to draw the best for five generations. Everything began in 1880, when Giovanni Vignola undertook, in an ancient mill, the processing of rice and grains, typical products of the Po Valley. The family has specialized in the refining process of rice, transforming that ancient mill in an always bigger and more structured company.
Arborio is a rice variety whose large and pearled grains release abundant starch during cooking, assuring an excellent blending of the ingredients. Widely grown in the Po valley, it's a great classic of the Italian cuisine.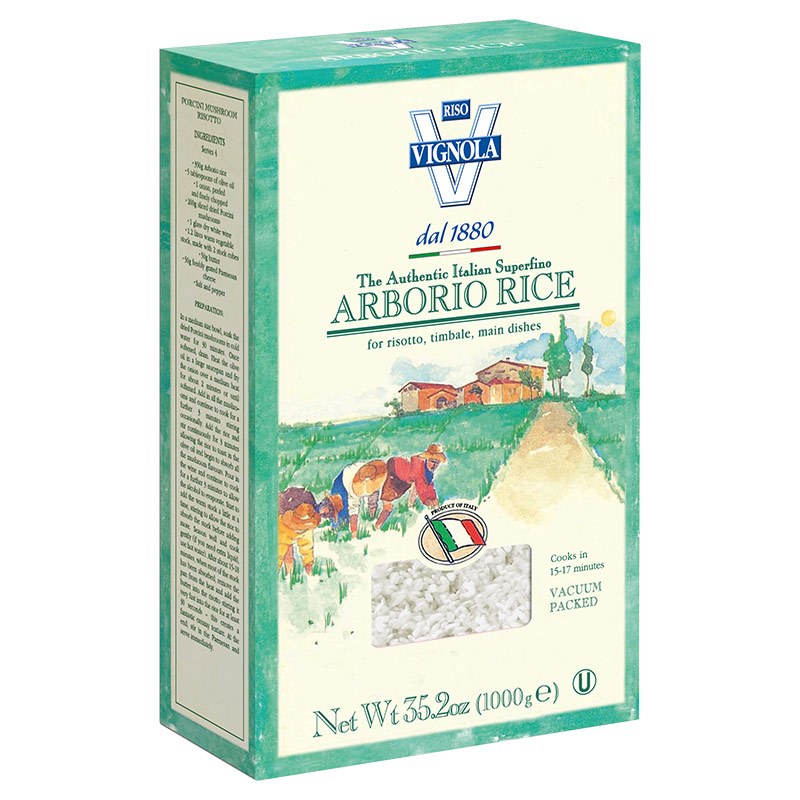 Carnaroli rice is a high quality rice. The exceptional compactness of its large and long grains with a tiny central white core (known as "perla") combined with the excellent balance between liquid binding and low starch release, make it "the king of the Italian rice".