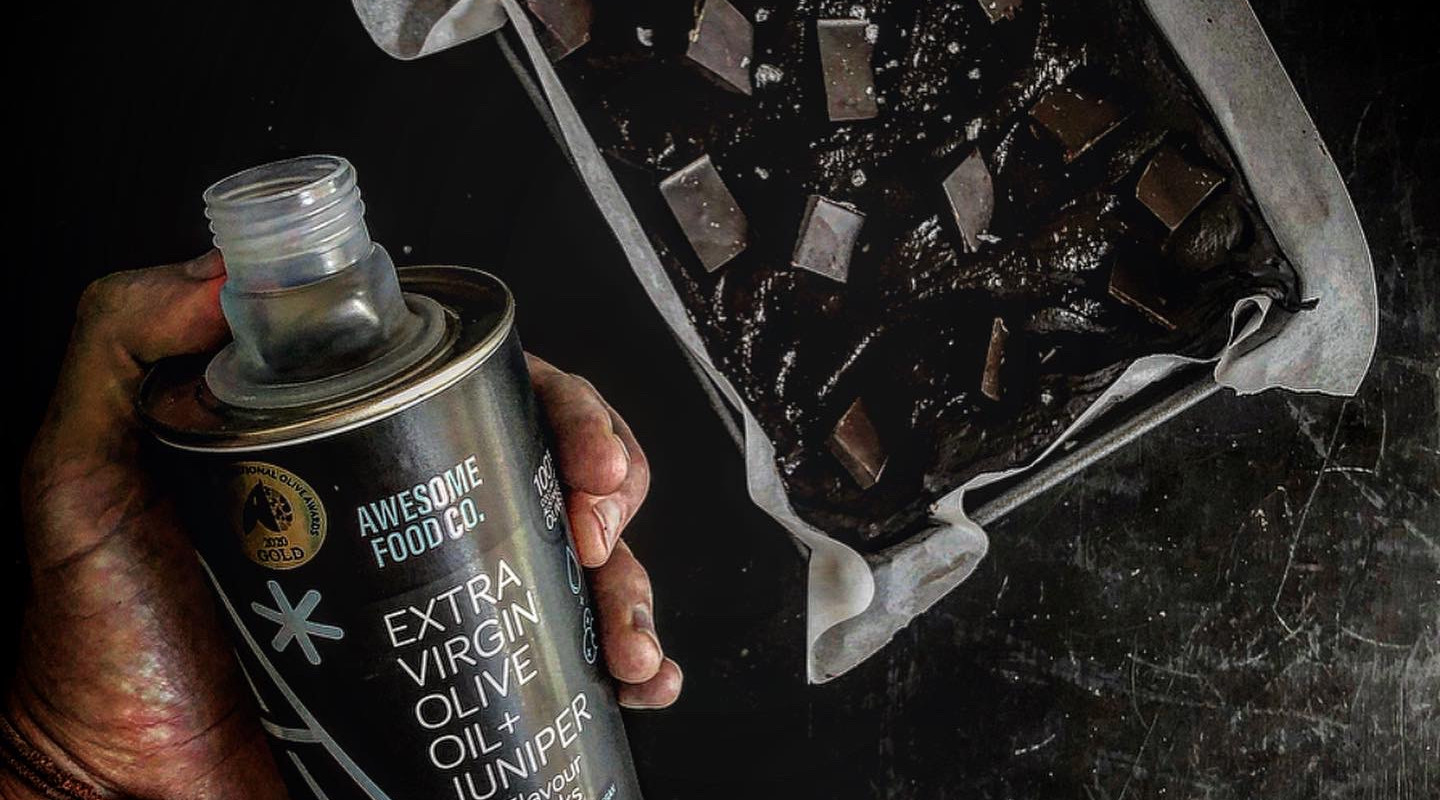 Heat oven to 170/ 350 F degrees, and grease an 8-by-8-inch squarebaking dish with some of the olive oil. Line pan with parchment paper, leaving a 2-inch overhang on 2 sides so you can pull the brownies out easily.
In a medium bowl, whisk together flour, salt and baking powder.
In a large bowl, whisk together cocoa powder and boiling water until smooth. Whisk in oil, melted chocolate, egg, vanilla and orange zest.
Whisk in brown and granulated sugars, then fold in flour mixture, then chocolate chips. Scrape into prepared pan, and bake until set and firm to the touch, 20 to 25 minutes.
Immediately sprinkle brownies with flaky salt while still warm, and let cool.
Scatter over a little gold leaf.
Cut into 16 squares and serve.
Ingredients
⅓ cup Awesome Food Company EVO oil (+ more for greasing pan)
¼ cup Rio Vista Olives agrumato chili oil
1 cup plain flour
½ tsp salt
¼ tsp baking powder
¼ cup cocoa powder
¼ cup boiling water
120g melted unsweetened chocolate
1 large egg, at room temperature
1 tbsp vanilla extract
Zest of 1 orange
¾ cup brown sugar
⅓ cup granulated sugar
½ cup chocolate chips
flaky sea salt
gold leaf for garnish (optional)